Automatic Number Plate Recognition (ANPR) cameras are specialised surveillance units designed to detect, record and log vehicle licence plates.
Unlike standard CCTV cameras designed to capture a wide field of view or are set to tour predefined zones for activity, ANPR cameras have a singular purpose of capturing licence plate details.
WCCTV, the UK's leading supplier of Redeployable CCTV cameras, outlines below the unique benefits of pairing our CCTV systems with ANPR cameras.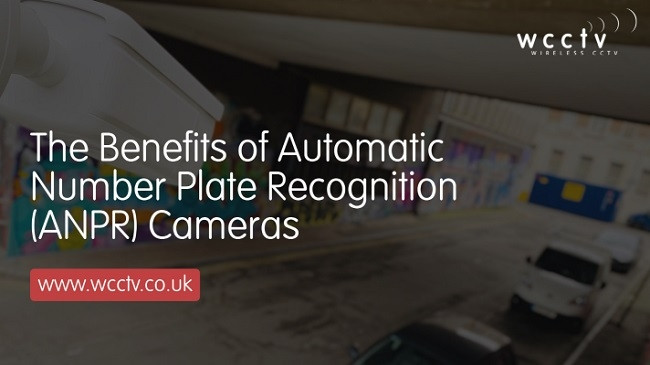 The Benefits of ANPR Cameras for Police and Local Authorities
Automatic Number Plate Recognition (ANPR) cameras are an invaluable evidence-gathering tool. They provide police forces and local authorities with evidential quality video footage and images to investigate crimes and secure prosecutions. 
Typical deployment scenarios for WCCTV ANPR solutions include fly-tipping prevention, traffic crime monitoring, construction site security and events management.
But what is it that makes them so effective, and what makes WCCTV's product set so unique? 
1. High Accuracy Evidence
WCCTV's ANPR Cameras can scan number plates in any weather or lighting conditions from vehicles travelling at speeds up to 130mph. 
A general-purpose CCTV camera will almost certainly struggle to provide high-quality video in these conditions, but an ANPR camera will deliver evidential quality images every time. 
A combined Redeployable CCTV Camera and ANPR solution like WCCTV's 4G Speed Dome + ANPR delivers the dual benefit of a full situational overview video delivered in 1080p HD quality from the CCTV camera alongside crystal clear images of vehicle number plates from the ANPR camera. 
This integrated solution allows police forces and local authorities to build complete case files with evidential quality images to secure prosecutions.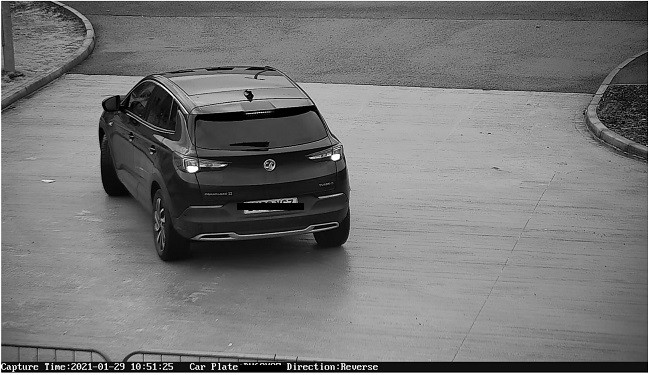 Image is taken from a WCCTV ANPR Camera (plate redacted)
2. Ease of Use
WCCTV's ANPR solutions deliver a range of automated functionalities, which helps reduce the burden on police and local authority CCTV teams by removing the requirement to monitor and review footage manually.  
Our free and unlicensed viewing software automatically converts license plate scans into a text database that users can quickly search for vehicles of interest.
The software can link to a nationally hosted data server and car detector, allowing users to create hotlists of vehicles of interest. When number plates from these vehicles are scanned, users will receive an automatic email alert.
3. Portability and Versatility
WCCTV's ANPR cameras are designed for rapid deployment and portability. Fix the camera to a lighting column or building, power and position, and they are ready to use - no need for cabling or civil work. 
If required, WCCTV's technical support team can help align the camera to ensure maximum operational effectiveness. 
When the problems in one area are resolved, or if your surveillance priorities change, the cameras can quickly be redeployed to a new location with minimum work required.
Who Else Can Benefit from ANPR Cameras?
Such is the quality and versatility of ANPR cameras; they are now widely used for applications other than policing.
Based on WCCTV 20+ years of experience in the security industry, below are the other applications we believe can most benefit from deploying ANPR cameras.
Construction Site Security
ANPR cameras can significantly help improve construction site security. Construction sites can be dark/poorly lit, so a standard definition security camera might not deliver the video evidence required to help police investigate crime and secure arrests. 
WCCTV's Rapid Deployment Towers all feature ultra-IR capability, so in most cases will be able to secure usable video evidence; the addition of an ANPR camera can enhance their effectiveness.
No matter how dark your sites are, any unwelcome vehicles can be promptly tracked by police.
The cameras can help manage access control to your sites by creating a white list of authorised vehicles in the software database. 
Housing Associations
ANPR cameras are invaluable in support criminal investigation by the police.
Housing Associations can benefit from this by deploying cameras with their communities to track cars entering and leaving streets at any time.
This helps with evidence gathering should any crimes occur.
WCCTV Redeployable ANPR Solutions
WCCTV is the UK's leading provider of redeployable CCTV.
Having worked with over 457 Local Authority departments and government agencies, WCCTV is the UK's most experienced provider of portable 4G enabled rapid deployment cameras for public space monitoring.
We help our clients deliver real results such as prosecutions, reduce crime, and improve neighbourhood safety by providing the highest quality technology backed by world-class customer support services.
Like this article? Please share it with your network.