Redeployable CCTV Cameras deliver significant benefits when used in place of fixed CCTV, but not all deployable cameras are created equally. WCCTV explores the essential features buyers should be looking for.
Redeployable CCTV Cameras are a cost-effective and convenient surveillance solution for Local Authorities and Police Forces looking to prevent and investigate crime.
They enhance community safety and allow for a flexible and dynamic approach to emerging surveillance requirements such as increases in fly-tipping, anti-social behaviour, drug dealing, gang culture and other criminal activities. 
But not all redeployable cameras are designed and created equally, so making the right choice of both product and supplier is critical. 
WCCTV, the UK's leading manufacturer and supplier of redeployable CCTV for over 20 years, outlines below the 10 essential features buyers should be looking for when purchasing rapid deployment cameras.
1. Rapidly Deployable and Portable
The primary benefit of redeployable CCTV is that it is quicker, cheaper and easier to install at crime hotspots. 
Deployable cameras must deliver plug and play capability, and allow users to fix the camera to a lamppost or building, power it up and quickly commission. 
The units should also be fully portable to be quickly redeployed to new locations if the problems at one location are resolved or if a higher priority surveillance requirement arises in a different area.  
Redeployable CCTV is ideal for targeting crime hotspots, helping police and local authorities tackle existing and emerging crime threats dynamically and proactively. Any CCTV system that is overly complex to install or move is not a true redeployable system.
2. Built-in 4G Video Transmission
4G connectivity is essential for all mobile surveillance cameras, not just redeployable CCTV, as it allows the user to access the cameras remotely.
This could be to view live or recorded video, change the camera's settings or adjust the field of view. Without 4G connectivity, the user would have to do all this onsite at considerable inconvenience.  
WCCTV is a specialist manufacturer of 4G modems for the specific purpose of transmitting live and recorded video. Every redeployable CCTV camera we provide has our own modems integrated and an associated data plan to ensure optimum performance based on the user's specific requirements. 
3. Remote Access - Any Time,  Anywhere
User should be able to remotely access their Redeployable CCTV cameras at any time from a range of connected portable devices or via a CCTV control room. 
By harnessing the camera's 4G connectivity, police and local authority CCTV Managers should be able to access a deployable camera using their authorised laptops, smartphones or tablets - removing the requirement to be tied to a desk when reviewing videos. 
Having remote access to cameras on demand also allows for dynamic and real-time responses to any emergency. 
WCCTV provides its mobile viewing software to all clients free of charge and completely unlicensed. This includes smartphone and tablet apps and a range of solutions for laptops and PCs. 
Most importantly, WCCTV's redeployable CCTV cameras integrate directly with any industry-standard video management software you may already have in place. Get in touch with our team of CCTV experts who can advise you on integration capabilities.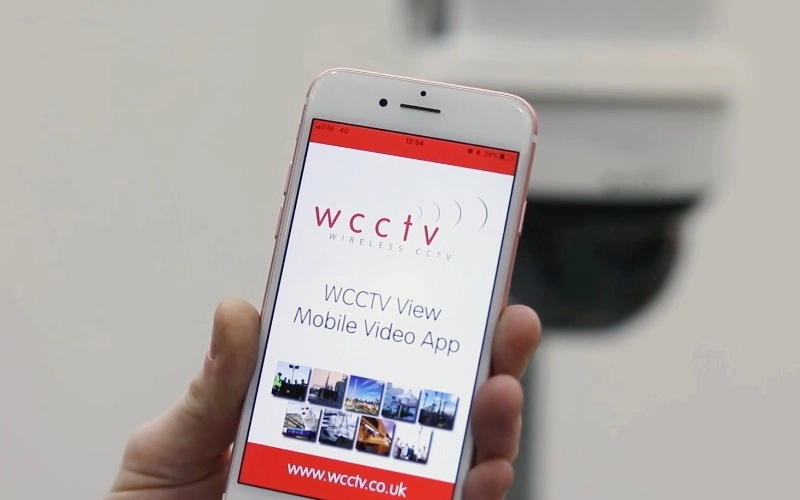 4. Security Features
Security of video transmission and storage separates expert manufacturers of Redeployable CCTV cameras from the less experienced ones.
When selecting the best redeployable camera for a policing or local authority application, you absolutely must check what security features come as standard with the camera. This will help you ensure no unauthorised users can get access to your video feeds and that any footage captured is secure.
The basic security features you should expect include the ability to password protect the cameras, the viewing software, and the devices' Wi-Fi networks. While it is the user's responsibility to ensure these passwords are implemented and complex, the system you deploy absolutely must allow for these to be used. 
More advanced features to look for includes the utilization of virtual private networks (VPNs), which ensure your 4G streams are not publicly viewable, and the use of fixed static IP addresses.
It's critical that only those users who can authenticate their credentials can gain access to your camera network.
Finally, the footage recorded on your cameras must be fully encrypted so that it cannot be viewed by anyone other than a user who has the relevant software, password and access rights. 
If your current Redeployable Cameras don't have these features as standard, talk to WCCTV today. We have over 20 years of experience in delivering video securely and efficiently via 4G.
We have vast experience working with police and local authorities, and all our systems and processes are ISO 27001 certified for data security.
We're here to help you make the right decision about choosing a Redeployable CCTV system and will support you through every step to ensure you get the right results. 
5. Local Recording Capability
Your Redeployable CCTV absolutely must provide more than just a live video stream; it should also feature local recording capability.
Accessing recorded footage allows police and local authorities to review footage for criminal investigation, case building, and intelligence gathering - it is essential for any CCTV and monitoring application. 
A high-quality deployable camera, such as the WCCTV 4G IR Speed Dome, will contain integrated local recording capability facilitated by either a Solid State Hard Drive (SSD) or Hard Disk Drive (HDD), depending on your requirements.
Don't risk losing the evidence you've gathered by deploying a Redeployable CCTV system that has no local recording capability.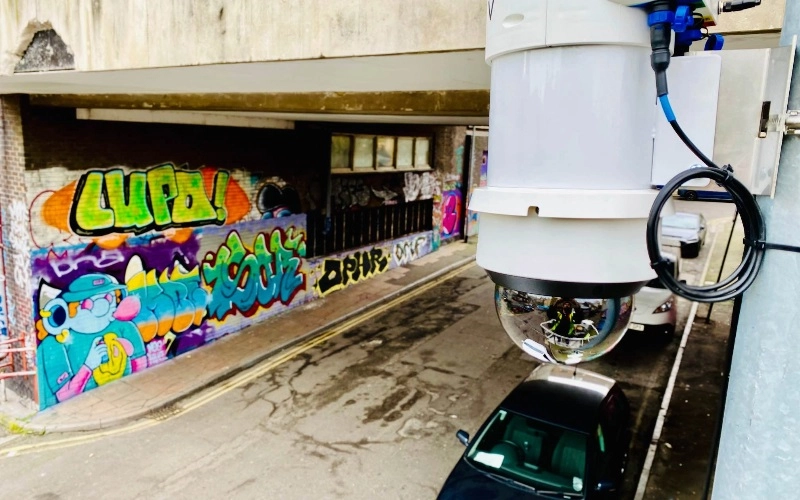 6. Weather-Resistance
Redeployable CCTV cameras will be subjected to various changing weather conditions, and that's just during the British summertime!
With that in mind, they should be enclosed in environmentally tested, sealed and vandal-resistant housing.
All WCCTV's Redeployable Cameras are IP65 rated to protect against water and dust ingress, and they are fully encased in a powder-coated solid steel housing that helps protect against vandalism. 
7. Multiple Powering Options
Rapid deployment CCTV systems should be completely flexible surveillance solutions that users can deploy at any location, but this isn't true for many cameras on the market. That's because they rely solely on mains powering - leaving remote sites completely vulnerable. 
When selecting a CCTV system, you must consider where you will be deploying the cameras - will there be power available? Will there even be a place to mount the cameras? 
WCCTV has been helping companies answer these questions for over 20 years, which is why we have developed a range of solar-powered Redeployable Cameras for locations without power. 
We have even developed solutions for where there is no power and nowhere to mount the camera. This is what true flexibility looks like, don't settle for anything less. 
8. Built-in Diagnostics and Remote Support
When deploying redeployable CCTV for policing or local authority applications, your primary concern should be making sure you get the evidence to secure an arrest or dispersing the crime blighting an area, not worrying about whether your cameras are configured properly or if they're even working at all.
That's why it's vital to select a camera that contains inbuilt self-testing diagnostics, preferably from a company that has a UK-based technical support team on hand to assist with your deployments and answer any questions you may have. 
WCCTV's Redeployable Cameras are all supplied with WCCTV's Heartbeat Diagnostics service, which performs daily checks on the cameras' health and operation.
This is backed by the WCCTV Smart Switch, a remote power reboot switch. It is estimated that up to 90% of these downtime events can be solved with a hard power reboot, as power-cycling the equipment forces it to reset and restart from a known good state.
Being able to reboot equipment remotely allows the user to reduce the need for expensive and time-consuming site visits significantly.
If WCCTV's automated repairs don't work, then our Technical Support team are on hand to help with anything else you may need. We provide ongoing support for the lifetime of the camera - not just until the warranty runs out!
9. Video Analytics
A CCTV system is only as useful as the incidents it actually captures, and video analytics will help you capture and identify incidents with greater ease.
All of WCCTV's Redeployable Cameras are supplied with inbuilt video analytics to increase their efficiency, reduce the workload for you and your CCTV operators and help you capture the incidents you want in an automated and intelligent way.
Video analytics can be used for:
Motion detection

Dwell time monitoring 

Traffic violations and congestion monitoring

And more - contact our team of mobile surveillance experts today to learn more.
10. Accessories 
With 20 years of experience supporting police and local authorities on a range of video surveillance applications, WCCTV has developed its Redeployable CCTV to feature a range of customer-led customisation options. 
That's why every WCCTV Redeployable Camera features additional input channels to integrate accessories such as secondary cameras, including Automatic Numberplate Recognition (ANPR) cameras. 
Other accessories that can be directly integrated include Audio Voice-Down units to allow a live or recorded audio warning to be triggered, helping to deter criminal activity, as well as sirens and banshee alarms. 
As a product manufacturer, WCCTV seeks to work in partnership with its clients. This helps us continually develop our product and service offering to match your changing requirements.
Click the button below to contact us today, let us know more about your applications, and see if we can help!  
WCCTV Redeployable CCTV
WCCTV has been supplying rapid deployment CCTV systems around the globe since 2001, and in our experience, the key applications for these systems include:
Ready to learn more about how WCCTV's Redeployable CCTV cameras can assist with your applications? Contact our team today on 0800 470 4630 or email sales@wcctv.com
Like this article? Please share it with your network.
Related content