WCCTV, the UK's leading supplier of 4G enabled redeployable CCTV cameras, explores the key police and local authority based applications for these truly mobile surveillance units.
Redeployable CCTV cameras are invaluable crime prevention and investigation tools for police and local authorities. They are cost-effective, convenient and provide monitoring of areas associated with high levels of criminal activity.
The portable and rapid-deployment nature of redeployable CCTV gives police and council CCTV Managers the ability to respond to emerging surveillance requirements and quickly target crime hotspots.
Key features of market-leading redeployable CCTV cameras include integrated 4G video transmission, local video recording and an HD infrared PTZ camera combined into a single, durable enclosure.  
WCCTV, the UK's leading supplier of redeployable CCTV, lists below some of the units' key applications for police and local authorities and the results we have helped our clients achieve.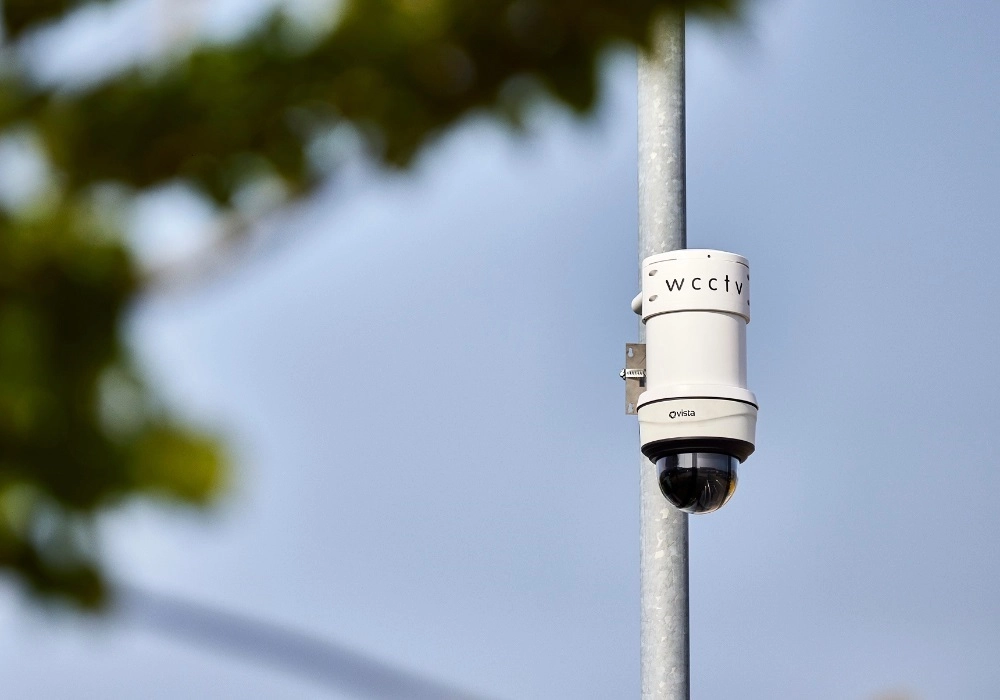 1. Fly-Tipping
Redeployable CCTV cameras allow for the direct targeting of locations associated with fly-tipping. They help gather vital evidence for investigation and prosecution and act as a visual deterrent to potential offenders.
Once the issues in an area have been resolved, CCTV Managers can easily redeploy the cameras to other locations where surveillance is required.
To increase the camera's effectiveness when tackling fly-tipping, WCCTV can enhance all of its redeployable CCTV systems with video analytics capability and ANPR technology.
The ANPR cameras capture crystal clear images of vehicle number plates and can be provided with software that links to a national database to search vehicles of interest. 
This enhancement helps reduce the workload on CCTV teams responsible for monitoring the cameras by introducing automation and event-based surveillance. 
WCCTV's Redeployable CCTV + ANPR solutions have helped 100s of local authorities reduce fly-tipping and prosecute offenders. A recent example includes Brighton and Hove Council, who caught six fly-tippers within 24 hours of deploying the cameras, and 124 further incidents in the following six months.
2. Community Safety and Anti-Social Behaviour 
A CCTV system can play a huge role in preventing crime (and reducing the fear of crime) within local communities. 
A redeployable camera offers the benefit of providing temporary surveillance and reassurance in areas where residents' safety is of concern.
Police and council CCTV teams can work in conjunction with community partnership groups to identify areas of high crime, risk, or persistent anti-social behaviour issues. The cameras can be deployed the cameras on an ad-hoc basis until issues are resolved.
Northumbria Police recently released figures that indicated a 40% reduction in anti-social behaviour across the region following the deployment of WCCTV's redeployable CCTV cameras. 
They praised the camera's flexibility in targeting areas, which has allowed them to proactively approach crime prevention.
3. Traffic Management and Monitoring
Redeployable CCTV can be deployed for a range of traffic management applications, including urban traffic control, congestion monitoring, workforce protection or assisting with preventing and investigating traffic violations.
The cameras' portable nature means they can be deployed for short-term applications such as monitoring temporary road works, informing decision-making on traffic flow, and controlling measures. 
WCCTV has developed a redeployable camera specifically for traffic management application - the WCCTV 4G Panoramic Dome. 
The unit features a PTZ camera plus 3 additional camera sensors to provide four different views from a single camera unit, allowing users to view all directions of a busy junction with just one unit to install, one cable to draw and one IP address.
WCCTV has also developed solar-powered redeployable CCTV cameras for managing remote trunk roads. Kent County Council has deployed this solution to monitor traffic congestion around Dover caused by the UK's withdrawal from the European Union. 
These self-powered cameras have given the Council real-time traffic build-up intelligence, allowing for remedial actions and future decision making. 
4. Temporary Events Management
Large scale outdoor events can draw thousands of attendees, creating challenges around crowd safety and security.
To help manage events on this scale, users can temporarily install redeployable CCTV to provide increased surveillance coverage of issues such as additional traffic flow and keeping watch over the busiest areas where people congregate.
Events where alcohol is being consumed can also create an ideal environment for the opportunist theft of vehicles or personal property. Having a CCTV presence on-site can reassure attendees that their welfare is being monitored and act as a deterrent to opportunist criminals. 
WCCTV's redeployable CCTV cameras all contain 4G connectivity, allowing CCTV teams to remotely access the cameras at any time from any device, reducing the need to have an additional physical presence.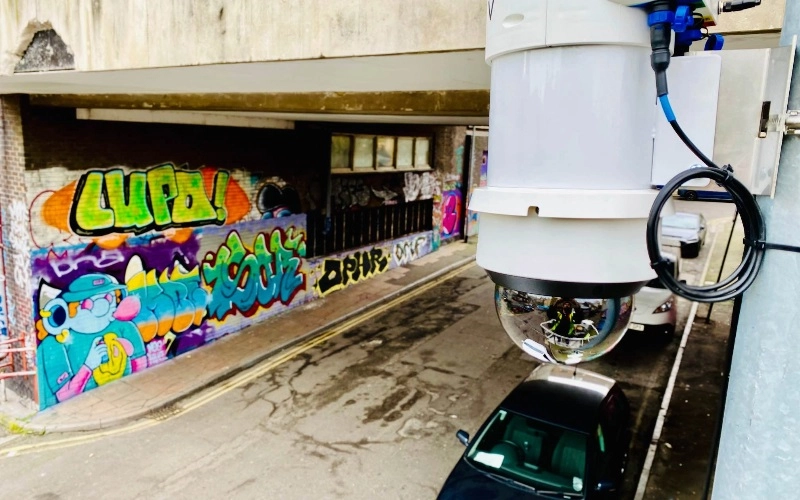 5. Covert Surveillance Applications
Redeployable CCTV can also be utilised for covert surveillance applications, including drugs or gang-related investigations.
WCCTV developed the 4G Covert Dome to address these requirements - a redeployable camera designed to blend into its environment discreetly.
Police and local authorities can use this unit to target specific locations where any type of organised crime is prevalent and gather vital evidence to support prosecutions.
The unit's integrated 4G transmission capability allows all live and recorded footage to be accessed remotely.
WCCTV Redeployable CCTV for Police and Local Authorities
WCCTV is the UK's leading provider of redeployable CCTV to the UK's Local Authorities and Police Forces.
Since 2001, we have led the market in terms of the number of systems active nationwide, technological developments and a commitment to outstanding customer support.
Our experience and knowledge, gained over 18 years of working directly with the local authorities, make us the ideal partner for your monitoring, safety, surveillance and security applications.
We help our local authority clients deliver real results such as prosecutions, reduced crime and improved neighbourhood safety by providing the highest quality technology backed by world-class customer support services.
Ready to find out how WCCTV's Redeployable Cameras can assist your police force or council? Get in touch today on 0800 470 4630 or email sales@wcctv.com
Like this article? Please share it with your network.
Related content