Case Study Challenge - Emergency Response 
The Automobile Association Special Operations Response Team (SORT) was formed following the Gloucester and Tewksbury floods of 2007 to supplement regular patrols in severe weather times.
The team uses specially equipped Land Rovers, which have been deployed nationwide during extended snow and flooding periods.
WCCTV worked with AA SORT to fit Wireless CCTV systems to two of the Land Rovers, allowing live and recorded updates from weather-affected areas to be transmitted to multi-agency control rooms, as well as the AA National Deployment Centre.
The Solution - Vehicle Fitted CCTV
AA SORT has utilised the Wireless CCTV fitted Land Rovers to respond to several severe weather-related emergencies throughout the UK, including the wide-spread flooding throughout the southern UK in winter 2013 and the snow whiteouts earlier the year.
The systems have proved invaluable to AA SORT, ensuring the safety of crews and customers during recovery operations and being deployed in multi-agency environments to provide images straight into Gold and Silver Command.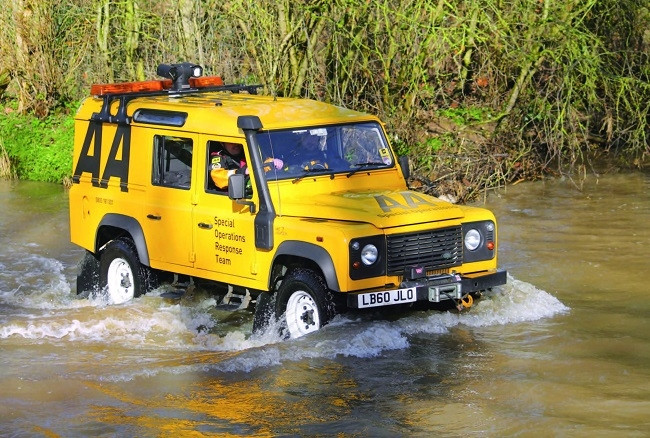 The Result
"Being able to instantly transfer live images of weather conditions in remote or badly affected areas ensures we're able to better anticipate and respond to emergencies as they occur. We're delighted with the flexibility and the reliability of service provided by WCCTV."
Head of AA SORT
Related Links
Redeployable CCTV for Traffic and Transport
Ready to see if WCCTV's Rapid Deployment CCTV can solve your monitoring requirements? Contact us today on 0800 470 4630 or email sales@wcctv.com.