Birmingham City Council has released footage from their WCCTV 4G IR Dome + ANPR system that led to the capture and conviction of 3 men for fly-tipping.
The council had previously released figures indicating that fly-tipping cost them £1.5m in 2 years. Hence, the result represents a huge success for the council's hard-working CCTV operatives and environmental teams.
Two men have been jailed at Birmingham Crown Court for prolific fly-tipping following an investigation by Birmingham City Council's Waste Enforcement Unit.
The men – Ionut Muti and Augustin Dobre – both of Aston, Birmingham pleaded guilty to two and five offences, respectively, under the Environmental Protection Act 1990 at earlier hearings (4 January and 18 February). The investigation identified they were responsible for fly-tipping waste in Aston, including building rubble, fridges, mattresses, and 15 sheep carcasses.
A further man has left the country, and proceedings are still ongoing.
Muti was given an 11-month immediate custodial sentence and Dobre a six-month immediate custodial sentence.
Since August 2015, the council's Waste Enforcement Unit had been investigating flytipping by a group of individuals on Priory Road in Aston. Using both covert and overt investigative techniques, the Council monitored the area for several months due to the volume of waste deposited on the pavement and the highway.
Between then and October 2015, the cameras recorded video and photographic evidence that showed there were a total of 15 flytipping incidents by three separate but related vehicles owned by the defendants.
A mixture of industrial and commercial waste such as grab bags of building rubble and heating pipes along with mattresses, bed bases and other furniture were all dumped at the site. 
As a result of the investigation, two of the vehicles were seized by the police. During subsequent searches of the offenders' houses by council officers, two arrests were made on 2 December 2015, and the Waste Enforcement Unit seized a third vehicle.
Ionut Muti and Augustin Dobra pleaded guilty to all offences, and Muti has also pleaded guilty to another matter of not having a scrap metal dealer's licence.
Cllr Lisa Trickett, Cabinet Member for Sustainability at Birmingham City Council, said:
"This case shows we will make every effort to bring to justice anyone that has a blatant disregard for Birmingham's environment.
"Cleaner streets are a top priority for everyone in this city, so we must do all we can to ensure this.
"None of our neighbourhoods should have to suffer the misery associated with fly-tipping. As a council, we are showing we will play our part in keeping communities cleaner and greener."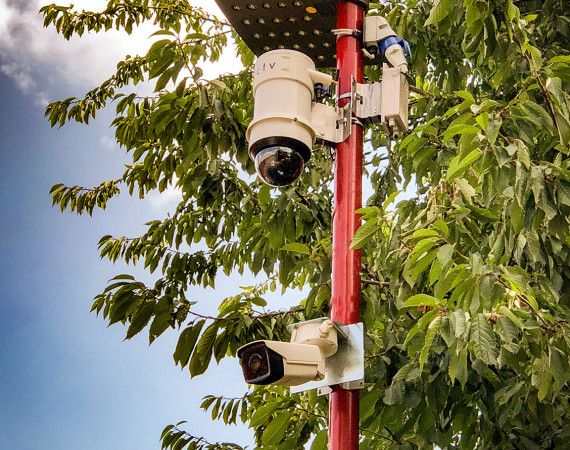 Cllr Barbara Dring, Chair of the Birmingham City Council Licensing and Public Protection Committee, added:
"We all have a responsibility to ensure we dispose of waste appropriately. This case highlights how some ignore their responsibility by blighting their area and neighbourhood. This case was all about some incredibly blatant fly-tipping – and I commend the efforts of all of the investigating officers, who put together a compelling case for the courts. I hope a clear message is sent out that enforcement is a power we will not hesitate to use when appropriate."
Ready to learn more about how WCCTV's Redeployable CCTV cameras can assist with your applications? Contact our team today on 0800 470 4630 or email sales@wcctv.com